Last year was an exciting year for us at BlockApps, we launched the Enterprise Ethereum Alliance (EEA) as one of its founding members.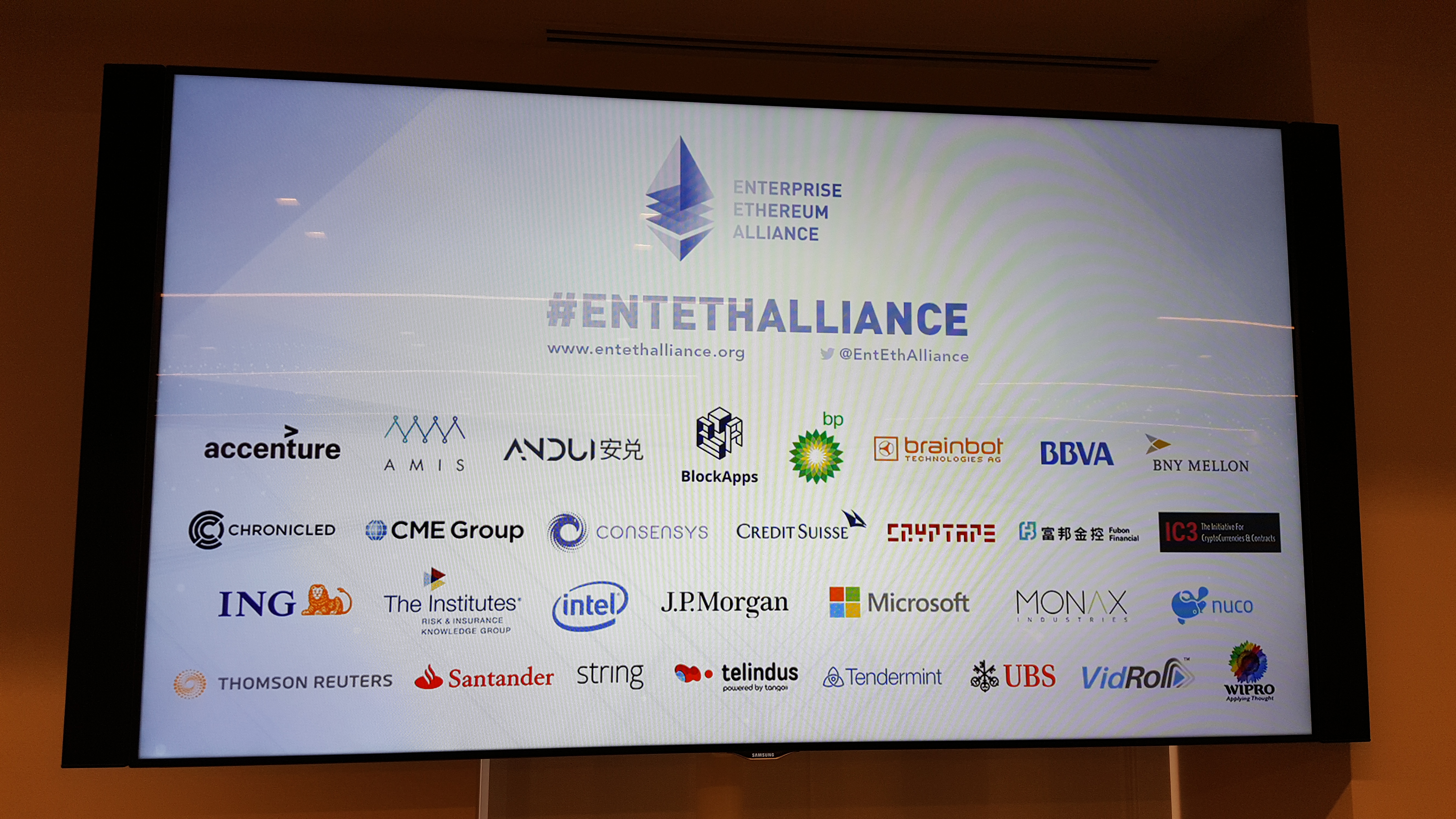 BlockApps, along with global financial institutions such as JP Morgan, Santander, BNY Mellon and CME Group and blockchain startups such as Consensys and Nuco formed the organization in order to forge open standards in the EEA. This alliance was formed to enable collaboration between traditionally risk averse incumbents and innovative technology startups and researchers alike to bring Ethereum blockchain technology to wide-scale production deployment.
EEA is unique in that it boasts a number of different technology vendors agreeing on a open standard as a protocol, which enables collaboration among traditionally competitive vendors and alleviates risks of vendor lock as evidenced in other industry working groups.
2016 Was About POC's
2017 Was About Production
What's 2018 About?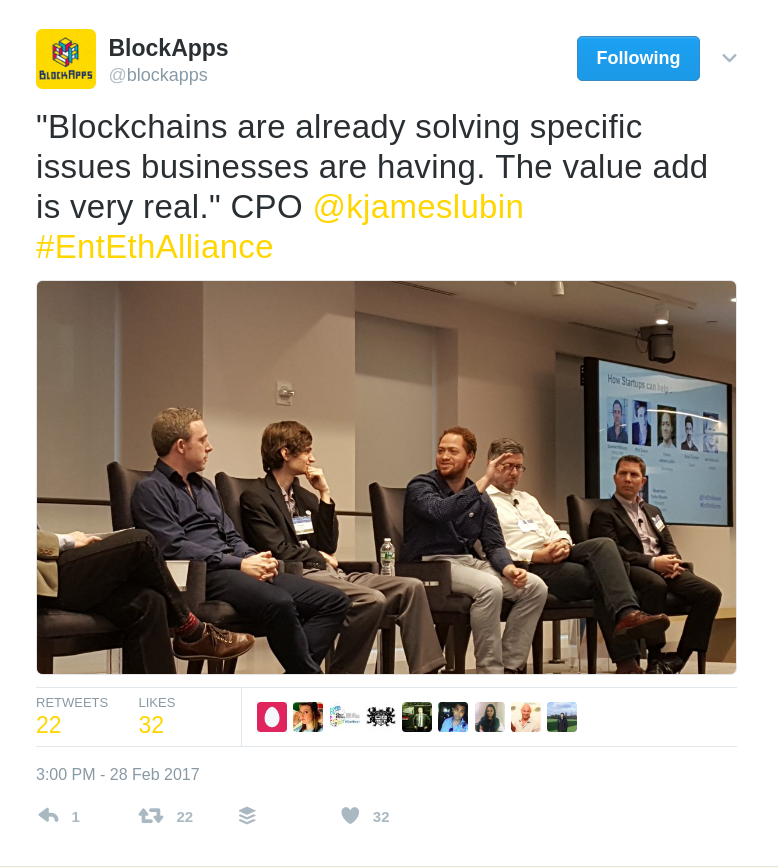 The BlockApps STRATO platform enabled many POC's and some production systems in 2016. We know the technology works and is maturing in providing increasing tangible business value. However, issues of governance in an enterprise context remain unanswered.
With EEA, enterprises can bet on an ecosystem with an established roadmap and governance mechanism for production requirements rather than a single vendor. Members will come away with an established roadmap, a large developer community and without vendor lock in.
As founding members, we look forward to contributing to EEA on the open standards needed for any enterprise to begin their process of moving POC use-cases into real-world working environments.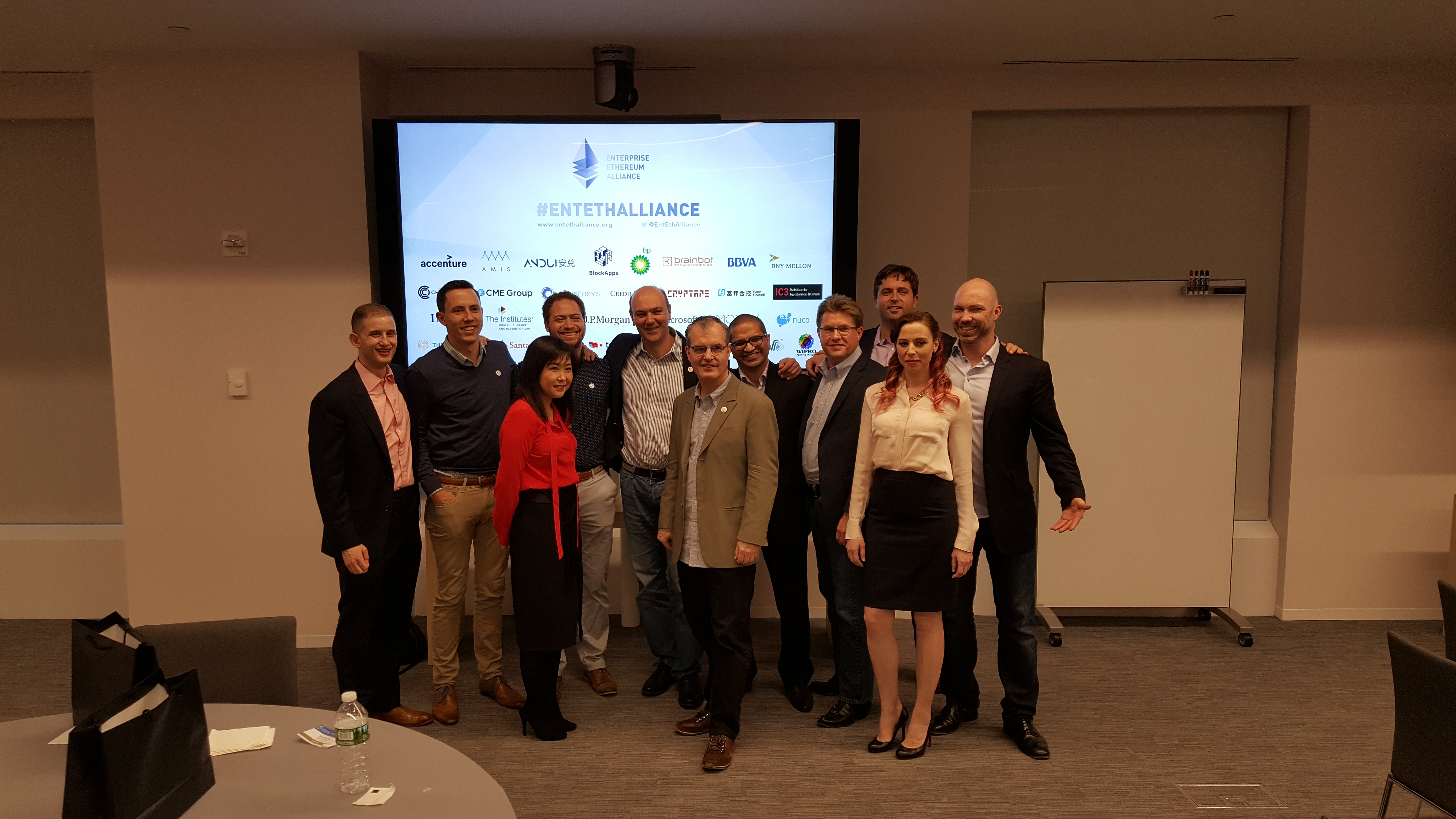 About BlockApps:
BlockApps was the first company incubated out of ConsenSys in 2015 and has created several industry innovations including the launch of the best, easy-to-use, most powerful Blockchain as a Service (BaaS) platform on the market called STRATO. Since launching STRATO on Microsoft Azure in 2015, BlockApps has become the first blockchain company to partner with all major cloud platforms (Azure, Amazon Web Services, Google Cloud Platform) and is a founding member of the Enterprise Ethereum Alliance (the world's largest open standard blockchain organization). Today, we continue to expand our partner network and the enterprise-grade capabilities of STRATO.
More Recent Posts: