BlockApps Video Webinar
This month here at BlockApps we're continuing to focus on making it easier to build, deploy, and distribute dApps.  We first publicly debuted our latest features, the Apps tab AKA Launchpad and the New integrated code editor, at our 10/27 Meet-up (
Event Summary Here
).
This week we hosted a live BlockApps video webinar in order to do a deeper dive into these exciting developments. In this video the BlockApps engineering and product teams worked together to provide a walk through how users can leverage these new features.
Topics Covered:
– An overview of STARTO
– App Launchpad
– Integrated Code Editor
– Tips & Tricks
Apps Tab Summary: 
Allows users to package dApp bundles, upload them to STRATO and launch them to test their functionality. The dApp bundles consist of a collection of Smart Contracts and a UI file so that users of the dApps can execute multiple smart contract functions using the UI that developers create to interact with the dApp.

Code Editor:
A relatively simple code/text editing tool that lets users quickly create and edit smart contracts they are writing from within the STRATO platform.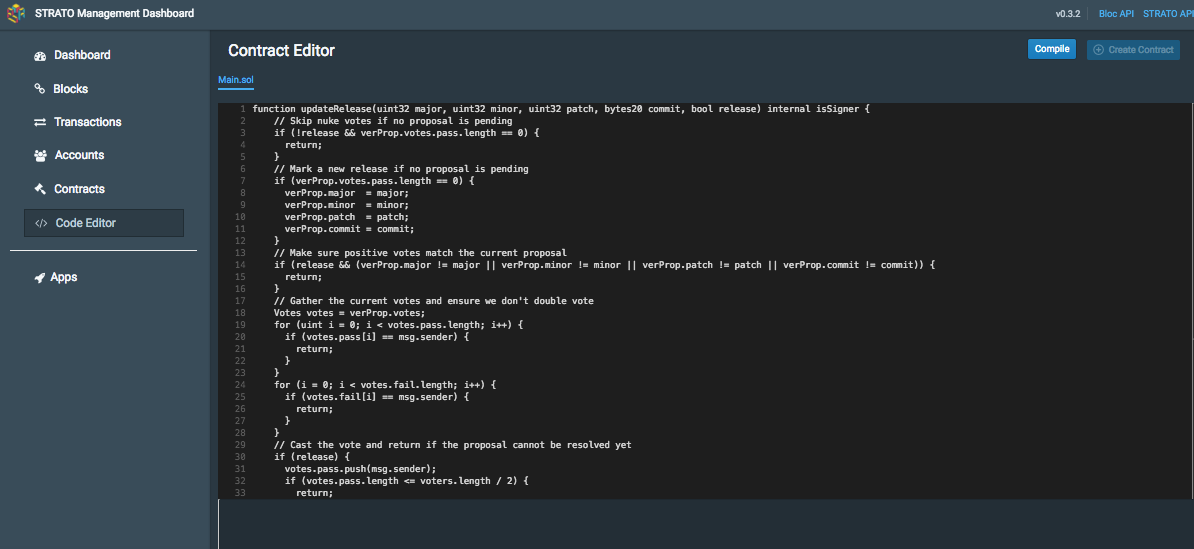 Stay Tuned… More product feature walkthrough webinars & videos coming soon!
Sign up for our newsletter to stay up to date with BlockAPPs news, commentary, product releases, training schedules & events announcements.