Virtual Private Blockchain (VPB) enables enterprises to quickly on-board blockchain-based solutions that utilize network privacy protection.
BROOKLYN, NEW YORK: BlockApps, the world's first Blockchain-as-a-Service (BaaS) provider, is proud to announce its Virtual Private Blockchains (VPB) solution on the latest 4.0 BlockApps STRATO platform, which enables data and transaction privacy for enterprises and consortia.
Enterprise business workflows often involve privacy and specific permissioned-based access to sensitive data. Adopters of enterprise blockchain face the challenge of leveraging blockchain's immutable data transparency with a business-model dependent on data privacy.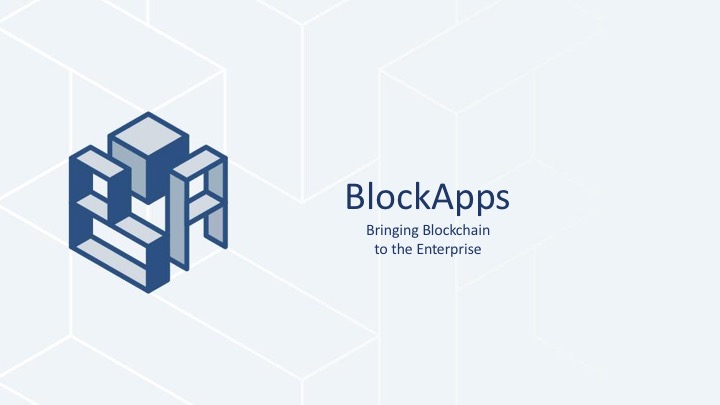 "By introducing the concept of consortium and virtual private blockchains," says Kieren James-Lubin, Founder & CEO of BlockApps, "we are able to solve this problem in a decentralized manner without introducing overhead."
BlockApps STRATO offers Scope Separated Privacy, Access Governed Privacy, and Compliance Enforced Privacy.
By orchestrating both a main blockchain and VPBs, BlockApps STRATO enforces privacy regulation with commercial enterprise privacy management systems, while still maintaining blockchain's immutability and auditability.
Enterprises can create scoped, permissioned VPBs on their network for private transactions while participating on consortium-facing main blockchains. Participants on the main blockchain can form VPBs with one another for transaction privacy, and the logical separation is done via smart contract design. Additionally, participants can vote others in and out throughout the lifecycle of a virtual blockchain.
BlockApps STRATO enables provision access to transaction data with multiple VPBs. This feature enables enterprise clients to rapidly deploy onto blockchain-based solutions, whose business model or competitive advantage involves privacy protection regarding user privileges, data access, and Personal Identifiable Information (PII).
"Virtual Private Blockchains combine the best elements of shared costorium networks and privacy while simplifying management under one seamless interface," states BlockApps Chairman and Founder, Victor Wong.
Contact us to get started with Enterprise Privacy on STRATO.
About BlockApps:
BlockApps was the first company incubated out of ConsenSys in 2015 and has created several industry innovations including the launch of the best, easy-to-use, most powerful Blockchain as a Service (BaaS) platform on the market called STRATO. Since launching STRATO on Microsoft Azure in 2015, BlockApps has become the first blockchain company to partner with all major cloud platforms (Azure, Amazon Web Services, Google Cloud Platform) and is a founding member of the Enterprise Ethereum Alliance (the world's largest open standard blockchain organization). Today, we continue to expand our partner network and the enterprise-grade capabilities of STRATO.
More Recent Posts: