Transforming Energy
Companies need a secure, reliable record of carbon emissions and offsets that trace back to the source. TraceCarbon is the first blockchain solution designed to help you harmonize your emissions data across your entire operation.
LEARN MORE
Blockchain-powered carbon emissions tracking application
TraceCarbon is a blockchain enterprise application that enables compliance and transparency through the traceability it provides for the CO2e ecosystem, including corporate reporting, project effectiveness and product lifecycle analysis. We are inviting companies to join the TraceCarbon industry application.
schedule a demo
"The current method for tracking carbon emissions has proven to be too time-consuming, inaccurate and difficult to be sustainable in a business environment that is only increasing in complexity and scale. Companies need to embrace a new way of tracking emissions to maximize their incentives and to give regulatory bodies a more accurate view of the real state of global carbon outputs.

Kieren James-Lubin

President & CEO, BlockApps
Traceability
Designed to harmonize your emissions data both within the corporation and from your partners, vendors and utilities.
Transparency
TraceCarbon gives you unprecedented insight into the data, it's source, methodology and measurement confidence.
Better Data
Visibility not your carbon footprint, ability to use analytics with more confidence, provide a real time "lever" for your operations.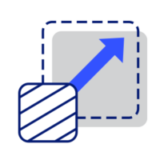 Scalability
TraceCarbon's global platform is highly scalable, allowing you to add more business processes, use cases, and tech integrations.
Compliance
TraceCarbon increases efficiencies in compliance data collection, providing both faster and stronger overall proof of compliance.
Security
TraceCarbon allows real-time information exchange to all parties to identify and address product tracking and integrity issues faster and more securely.
Providing a full picture of sustainability traceability
TraceCarbon has been built and tested to the highest industry standard for traceability and provides a first and best-in-class solution for the CO2e ecosystem.
The TraceCarbon Application is designed to connect all aspects of CO2e tracking; emissions, remediation activities and product lifecycle management.
Corporate Scope 1 emissions
Power/Utility Scope 2 emissions
Vendor/Partner Scope 3 emissions
Regulators & Data standards bodies
SCHEDULE A DEMO
Partnerships with powerful results
The TraceCarbon Application runs on BlockApps' cloud-agnostic STRATO platform, a flexible, enterprise-grade, Ethereum-based blockchain solution for building and running business networks with built-in security. This shared infrastructure incentivizes greater cooperation and collaboration across businesses. The platform is also extensible and can integrate other value-added technologies and solutions in the industry.
Businesses in the oil and gas industry interested in reducing their emissions are now joining TraceCarbon to improve their reporting capabilities and develop more meaningful, data-drive action on sustainability metrics.
"TraceCarbon allows ready access to FuelTrust's advanced AI that validates carbon emissions to help reduce their environmental footprint and collaborate with partners creating a more profitably sustainable business lifecycle.

Jonathan Arneault

FuelTrust, CEO
"The TraceCarbon ecosystem has met the moment. Companies have awoken to their need for carbon accounting and transparent reporting. The partnership between CarbonSig and TraceCarbon makes it a one-stop shop for better understanding corporate and product emissions.

Dr. Jonathan Hollander

CarbonSig Product Manager
Frequently Asked Questions
Contact us to learn more about how blockchain technology can meet your business needs.
Direct Contact
John Chappell
Director of Business Development, Energy
[email protected]
Learn more about TraceCarbon