Transforming Agriculture
TraceHarvest is the first blockchain solution of its kind to track and trace the full lifecycle of agricultural products starting at the seed source.
LEARN MORE
Complete agricultural product lifecycle traceability
Developed in collaboration with Bayer Crop Science, the leading technology innovator in the agriculture industry, the BlockApps TraceHarvest Application brings supply chain efficiencies, transparency, compliance and stewardship to agricultural products and sets new standards in sustainability, driving digital transformation, and food system resiliency that will shape the future of the agriculture industry.
schedule a demo
"By enabling the traceability of products throughout the food supply chain, TraceHarvest will provide a basis for new solutions and services around the food quality and transparency questions that are top-of-mind for farmers and consumers."

Sascha Israel

Bayer Crop Science CIO and Head of Digital Transformation
"Bushel's collaboration with TraceHarvest and Bayer Crop Science strengthens our ability to make good on our promises to properly connect and protect data, add value to farmers and agribusiness, and agnostically power new possibilities in agriculture."

Jake Joaraanstad

CEO, Bushel
"Using TraceHarvest in production has allowed us to drive operational efficiencies, create value and have greater visibility, transparency and compliance throughout the entire food supply and value chain."

Michael Pareles

Digital Strategy & Growth Lead, Bayer Crop Science
"Blockchain technology is already revolutionizing the agriculture industry, and we're leading the way thanks to our partnership with Bayer Crop Science which has turned this concept from idea into reality. Together, we're developing world-class innovation with farmers, setting new standards in sustainability, and driving digital transformation that will shape the future of the industry."

Kieren James-Lubin

President & CEO, BlockApps
Traceability
TraceHarvest provides new solutions around food quality and transparency, tracking your products journey with full visibility.
Stewardship
For products like seeds, TraceHarvest provides a full picture of stewardship as they are sold, exchanged, planted, harvested, and processed.
Safety & Sustainability
TraceHarvest enables you to optimize your own operations promoting both sustainability and consumer well-being.
Scalability
TraceHarvest's global platform is highly scalable, allowing you to add more business processes, use cases, and tech integrations.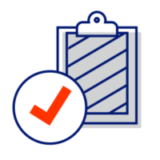 Compliance
TraceHarvest increases efficiencies in compliance data collection, providing both faster and stronger overall proof of compliance.
Security
TraceHarvest allows real-time information exchange to all parties to identify and address product tracking and integrity issues faster and more securely.
Designed to connect all aspects of the agribusiness value chain
Farmers & Growers
Seed & Input Providers
Farm Equipment Manufacturers
Crop Protection & Chemical Companies
Consumer Packaged Goods (CPG) Firms & Retailers
AgTech, IoT & Precision Agriculture Companies
Shipping & Logistics Services
Farm Financing & Insurance Providers
Cloud & Network Technology Providers
Regulators & Data Standards Bodies
Seed traceability on TraceHarvest
For agriculture products like seeds, TraceHarvest provides a full picture of stewardship as they are sold, exchanged, planted, harvested and processed.
In collaboration with Bayer Crop Science, the application has been built and tested to the highest industry standard for traceability and provides a first and best-in-class solution for the grain industry.
This solution has been tested over the course of several growing seasons to track the lifecycle and status of Bayer's highest-value agricultural products, including soybeans and corn, from sale and planting through harvest.
Play Video
Watch Traceability Demo
Input Providers
Track seed provenance farther downstream, in real-time, from a single source of truth at lower costs.
Dealers
Real-time inventory and logistics information with clear, reliable transaction data for future planning/pricing.
Growers
Standardized, automated compliance checks; richer, more reliable accounting information and crop data.
Processors
Clear crop provenance, logistical, and financial information for better compliance and inventory/revenue forecasting capabilities.
Frequently Asked Questions
Members of the agribusiness value chain – including farmers, manufacturers, distributors, processors, and technology providers – can now join TraceHarvest. Contact us to learn more about how blockchain technology can meet your business needs.
Learn more about TraceHarvest